133rd Val Zabijaka Auction - Closes September 15, 2017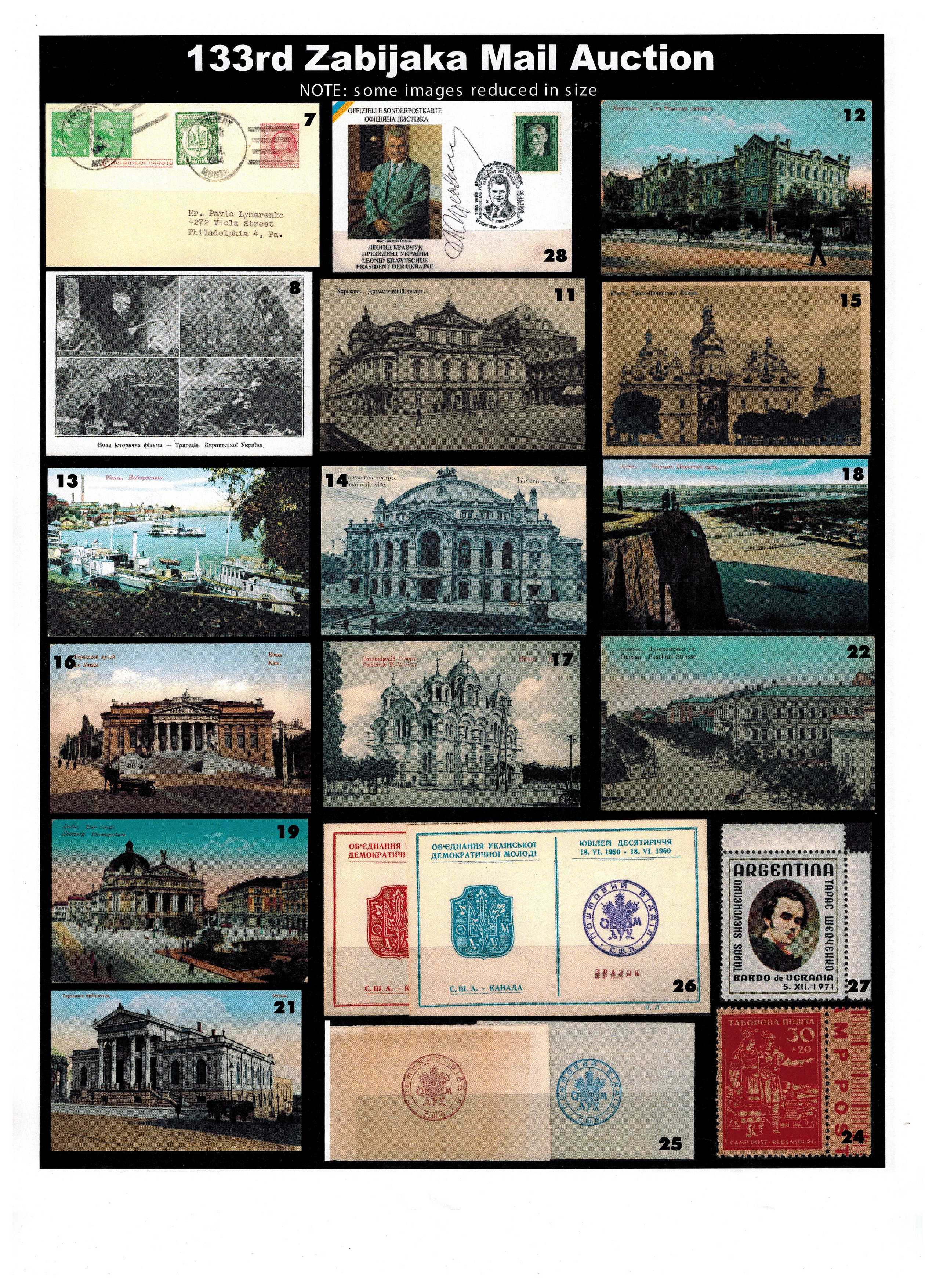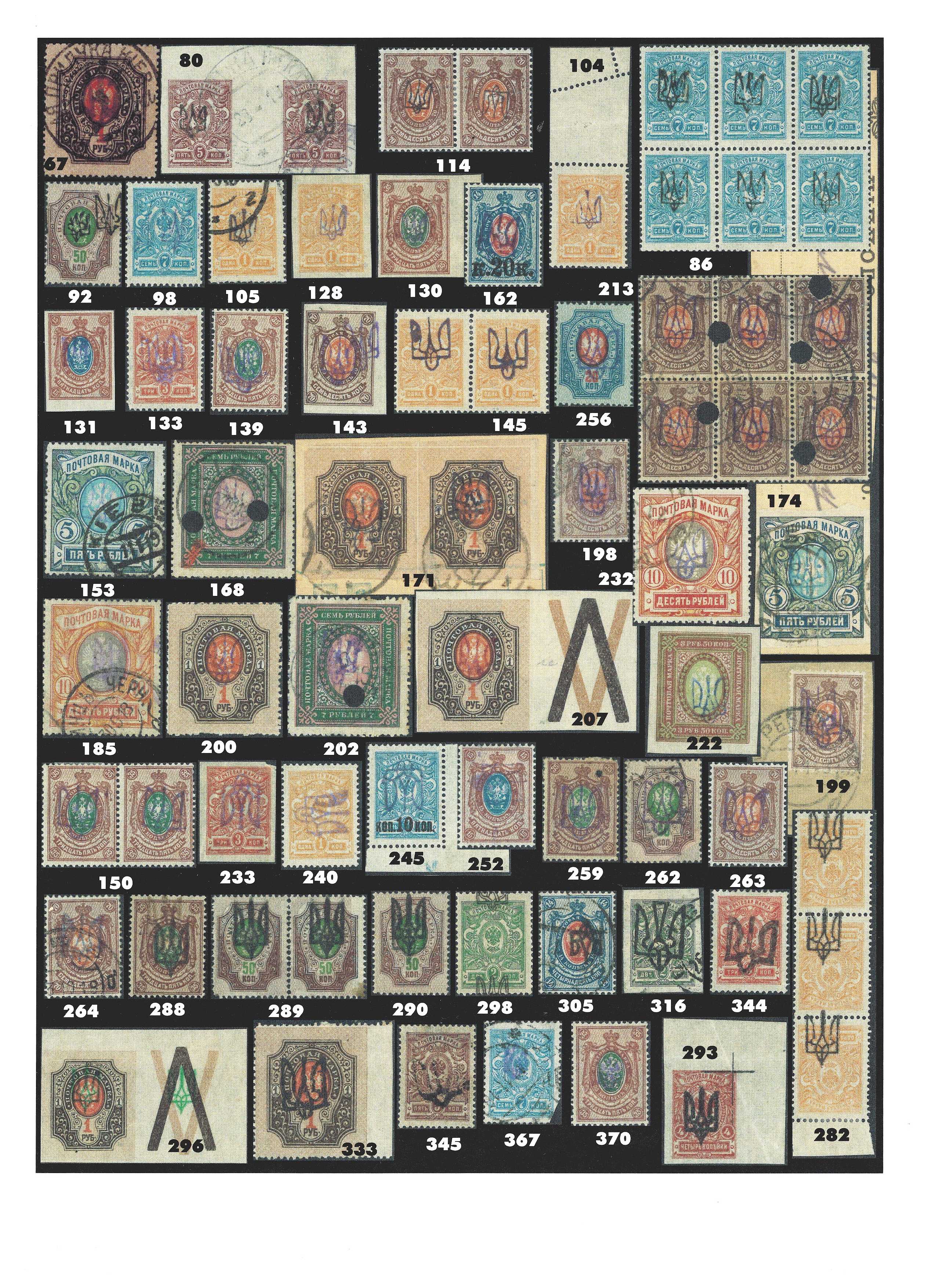 Welcome to my last 133rd auction. This is the 45th year of my sales. As I mentioned earlier, the time marches on and I certainly am not getting any younger.
I am thankful to all of you that made all this possible. Thanks for giving me an opportunity. During these forty five years I met many, many wonderful friends-philatelists in all parts of the world. Many of these in person. You all made my life a great and a pleasant adventure. I thank you again for that.
To thank the many wonderful bidders I will discount 10% from your purchases on your invoice. This will be my small gift to you for your support of Ukrainian philately and auction.
My hope remains that our all-Ukrainian auctions will continue in the future. There is a need for the Ukrainian Philatelic and Numismatic Society and these sales. I am sure that Andrew Martyniuk will successfully continue these auctions. He has been very helpful to the auction during the last few years.
The highlight of this auction is the extensive offering of literature, not frequently seen in my sales. Some of the items are quite scarce and long out-of-print.
In addition, the sale offers an interesting selection of postal history and a few interesting Cinderellas and many other fascinating collection items that deserve your attention and a place in your albums.
NOTE: Having difficulty identifying the stamps listed in the auction? If so, John Bulat's Comprehensive Catalogue of Ukrainian Philately can help. To obtain a postpaid copy, send $30 for the U.S. or $50 for Canada addresses.
Andrew Martyniuk1235 Fairview DriveKent, Ohio 44240
For other locations, contact aomartyniuk@gmail.com to determine correct postage. These catalogues have been generously donated by Bohdan Pauk to the Ukrainian Philatelic and Numismatic Society.
P.S. Usual auction rules apply. Request a copy of auction rules, if you are interested.
ABBREVIATIONS::* - mint; @ - used; P – used on piece; B – block of stamps; SH – sheets; [] – imperforated stamps; nh – never hinged; STR5 – strip of five stamps; sign – signed by an expert (i.e. Bulat, UPV, Dr. R. Seichter); mo – money order,