Ukrainepex 2017 - Toronto - Nov 10-11
Details

Published on

04 October 2017

Written by UPNS Admin
Hits:

731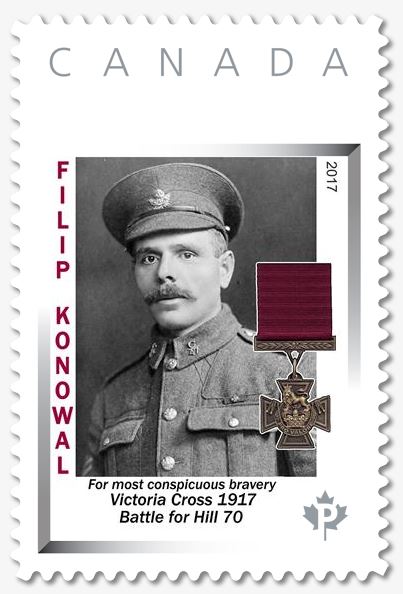 The Ukrainian Philatelic and Numismatic Society's Toronto chapter, the Ukrainian Collectibles Society (Toronto), is hosting an international philatelic, numismatic and collectibles exhibition "Ukrainepex 2017" on Friday November 10, and Saturday November 11, 2017 at the Old Mill Toronto (21 Old Mill Road, Toronto) - Brule Room. The event is being held in conjunction with the Ukrainian World Congress' conference "Shaping the Future."
The juried show promises to be one of the largest ever featuring outstanding Ukrainian philatelic material, both classic and current As well, there will be exhibits of bank notes, coins, medals, sport cards, ex libris and other Ukrainian-related collectable materials.
133rd Val Zabijaka Auction - Closes September 15, 2017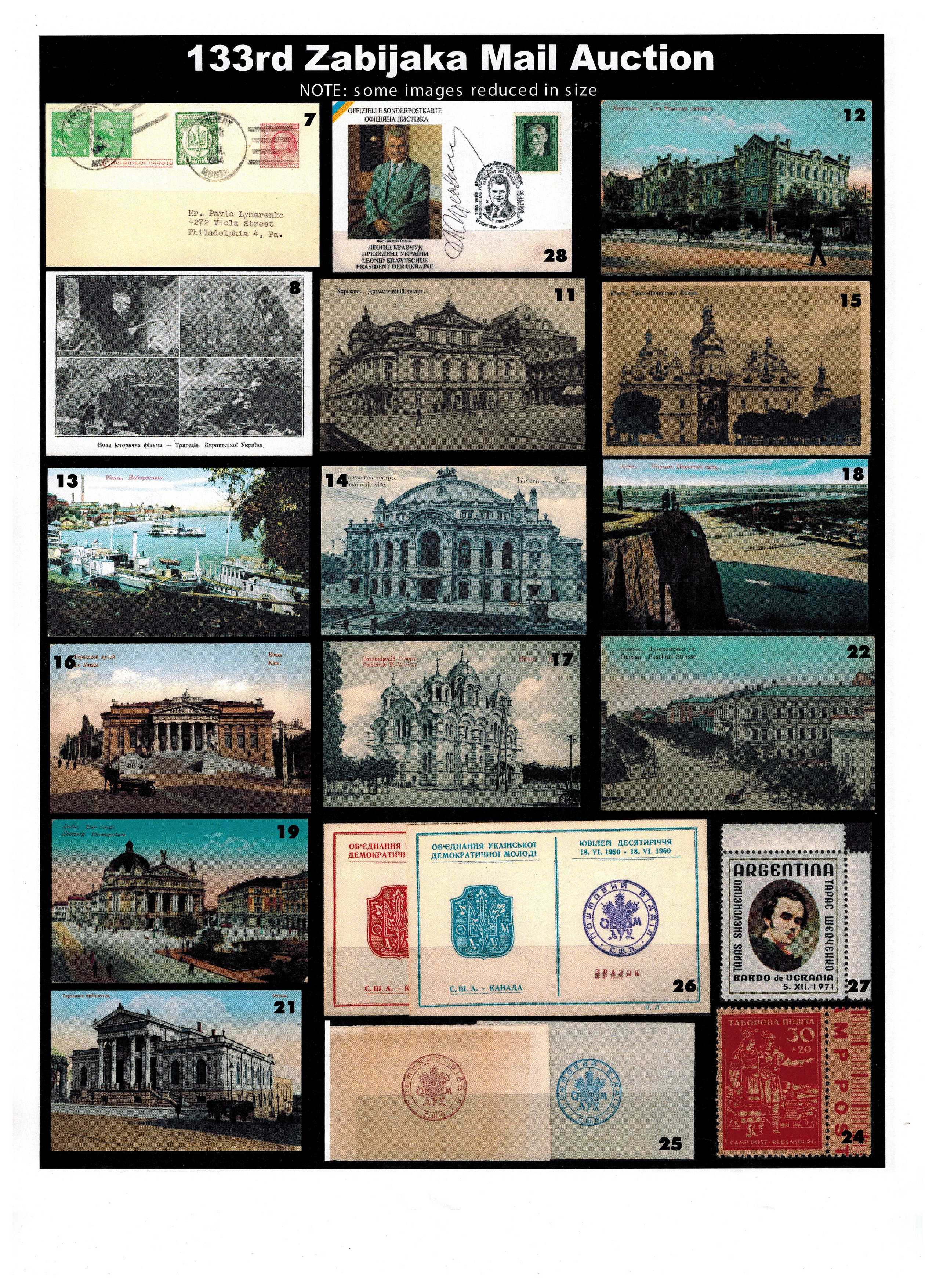 Welcome to my last 133rd auction. This is the 45th year of my sales. As I mentioned earlier, the time marches on and I certainly am not getting any younger.
I am thankful to all of you that made all this possible. Thanks for giving me an opportunity. During these forty five years I met many, many wonderful friends-philatelists in all parts of the world. Many of these in person. You all made my life a great and a pleasant adventure. I thank you again for that.
Presentation: Ukrainian Provisionals 1992 to 1995
This is a 'voiced-over powerpoint' presentation that is about 2½-hours. Each given slide is different in length as the result of content explanation.
Why the Need for these Provisionals? Primary reasons: a) inadequate supply of national issues due to lack of facilities; strategic USSR assets were 'centralized'; thus, no modern and secure mint and print facilities in Ukraine; b) inadequate distribution network to all post offices; system had been Russia-centred for several decades; it now had to be reconfigured to Ukraine; Secondary reasons: c) the need to repatriate what had been a russified system; d) inflation-hyperinflation; at the very first minute of 02 January 1992, Ukrainian denomination was 8-to-1; but on 05 December 1993 it was 12,600-to-1, and by 09 December 1994 110,000-to-1. Yikes, and given this 'trend', there was a dramatic effect on the postal system and all of its 'adjuncts'! However such variables, otherwise deleterious, resulted in an interestingly complex postage system and stamp production routine during this period.
The Ukrainian Museum marks Ukraine's independence anniversary with two exhibits
Details

Published on

11 September 2016

Written by UPNS Admin
Hits:

1867
The Ukrainian Museum in New York City is marking two significant chapters in Ukraine's modern history – 25 years since its declaration of independence in 1991 and the approaching centennial of the liberation struggle and short-lived independence in the early 20th century – with two parallel exhibitions.

In Metal, On Paper: Coins, Banknotes, and Postage Stamps of Independent Ukraine, 1991-2016 is curated by Yuri Savchuk, Ph.D., senior research associate at the Institute of History of Ukraine, National Academy of Sciences of Ukraine. The Ukrainian Museum organized this exhibition in partnership with the National Bank of Ukraine, Ukrposhta and the Institute of History of Ukraine.
Money, Sovereignty and Power: The Paper Currency of Revolutionary Ukraine, 1917-1920 is curated by Bohdan Kordan, professor and director of the Prairie Center for the Study of Ukrainian Heritage (PCUH) at St. Thomas More College, University of Saskatchewan. This traveling exhibition was organized by PCUH in cooperation with the Ukrainian Museum of Canada.
The exhibitions will be open to the public from September 11 through November 27.
Ukraine's Provisional Kyiv-Lviv-Chernihiv
Provisionals were a way that Ukraine supplemented an inadequate supply of national issues during 1992-1994. All of the provisionals stamp sets were in fact created locally (oblast, city). However, three of the overprinted sets achieved 'national status' almost as soon as they were issued, these being overprints of Kyiv, Lviv, and Chernihiv, aka the KLCs.
When Canadian Member of Parliament Borys Wrzesnewskyj attended Ukrainpex 2007, he indicated that he was involved with Kyiv's Borysfen print shop. The Borysfen print shop in 1992 was responsible for the completion of the original overprinted sets for Kyiv, Lviv, and Chernihiv. The presses originally came from Canada and Wrzesnewskyj had made videos of the journey to get them into Ukraine. There they were first used in their Kyiv 'underground' bunker to produce Ukrainian pro-independence and pro-democracy leaflets and posters. As it turns out, the naming of the print shop is attributed to the mother of the young man doing the overprints, being a "fan" or as they say in Ukraine "fen" of Borys.