Canadian Mint issues Ukrainian Pysanka egg-shaped silver coin
Details

Published on

02 February 2016

Written by UPNS Admin
Hits:

773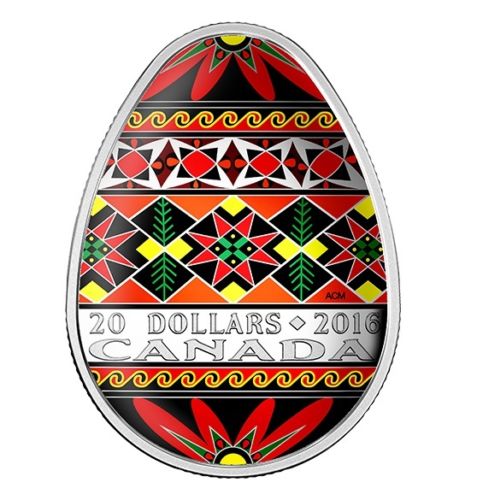 The Royal Canadian Mint issued on February 2, 2016 a 1 oz. Fine Silver Coloured Coin "Traditional Ukrainian Pysanka" with a low mintage of 4,000. This is the first-ever egg-shaped coin issued by the Royal Canadian Mint. Preorders were brisk and the coin sold out before the release date.
Designed by Canadian artist Ann Morash, this coin captures the intricate beauty of a pysanka. Every element on this Ukrainian Easter egg is rich with symbolic meaning, including the individual colours: yellow stands for youth and purity; red represents the joy and passion in life; green is the colour of spring, which brings hope and renewal; and black suggests the darkest time before dawn, and the idea of eternity.
Royal Canadian Legion Ukrainian Branch stamp
Details

Published on

24 December 2015

Written by UPNS Admin
Hits:

613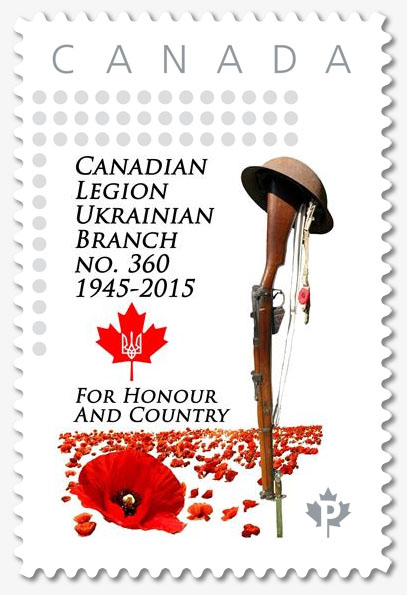 The Ukrainian Collectibles Society (Toronto) issued on November 14, 2015 a Canada Post Picture Postage stamp commemorating the Royal Canadian Legion Ukrainian Branch No. 360. CLUB 360 (an acronym for the Canadian Legion Ukrainian Branch) opened its doors in 1945 as a social club for Ukrainian war vet and in 1949 voluntarily joining the Royal Canadian Legion. Toronto's Royal Canadian Legion Branch 360 voted in 1953 to make Konowal its patron, Canada's only Ukrainian Canadian recipient of the Victoria Cross, which is the British Empire's highest military distinction. The Branch closed in 2005.

Corinphila Auction 202-204 Nov 18-21
Details

Published on

26 October 2015

Written by UPNS Admin
Hits:

308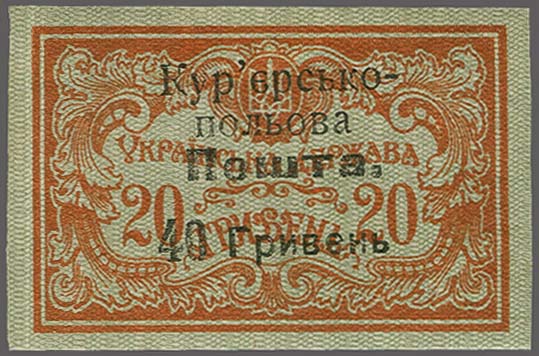 Within the past few days Corinphila Auctions in Zurich unveiled their latest three catalogs online for their 18-21 November 2015 auction. Included in catalog Number 202 Europa and Overseas are the rare Ukrainian items mentioned at the Ukrainpex meeting in Grand Rapids in August.
These are all the Ukrainian-related materials that will be available: under Ukraine, Lots no. 1793-1804; under Russia, Lots 1718-1719; and under Austria, Lot 1556. These include some really scarce Courier Field Post stamps, sheets, and a cover. Included is UKRAINE's RAREST STAMP (see Lot 1802) of which only two exist! There is also a virtually complete collection of "RUB" overprints, as well as examples of the super-rare Cherkasy Provisional (1920) stamps and interesting samples of the Twenty Hryven stamp of 1920.
https://corinphila.ch/en/_auctions/&action=showLots&auctionID=9&catalogPart=87&country=6515&show_all_lots=1
Ukrainepex 2015 - Aug 20-23
Details

Published on

09 July 2015

Written by UPNS Admin
Hits:

964
Mark you calendars now and plan to attend this year's exciting society event. Ukrainepex 2015 will be held in conjunction with the APS StampShow from August 20-23 at the DeVos Place Convention Center, 303 Monroe Ave., NW, Grand Rapids, Michigan. The show will host 110+ dealers, nearly 15,000 pages of exhibits, public auction, first day ceremonies, 50 societies and more! UPNS will have a society table so please do come and help man the table. This is a wonderful opportunity to meet other fellow collectors. Two of our members are exhibiting this year - Mark Stelmacovich and Bohdan Nehaniv. We wish them success and gold.
Information on all APS StampShow functions, including the banquet, scheduled meetings, participating postal administrations, and exhibit prospectus and application are available on the APS StampShow website.
New 100-hryvnia note for 2015
Details

Published on

30 March 2015

Written by UPNS Admin
Hits:

2638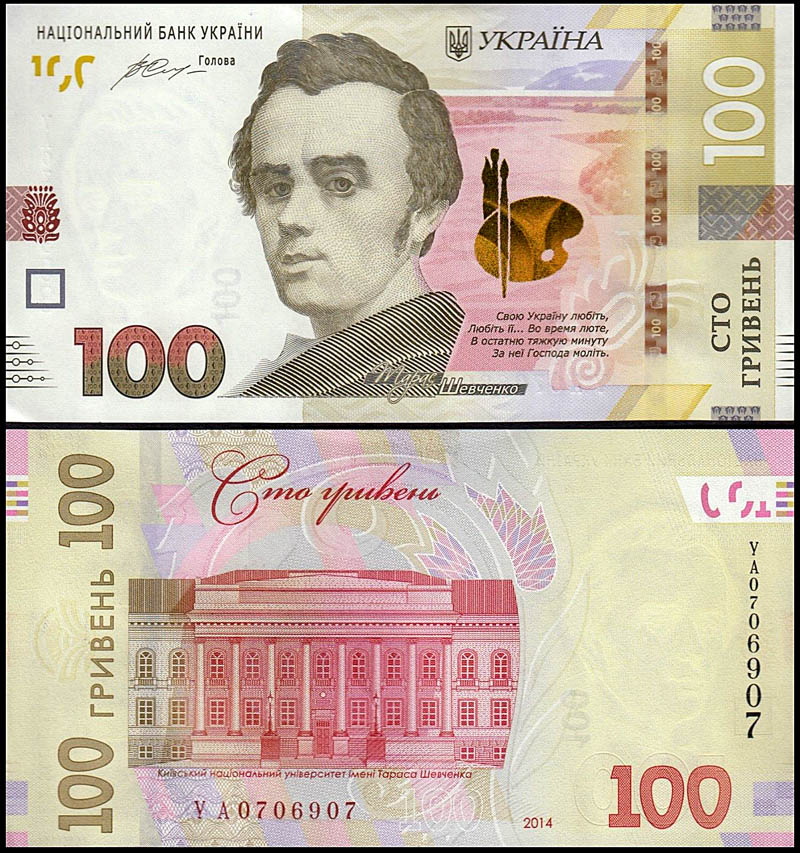 On March 9, 2015 the National Bank of Ukraine introduced into circulation a newly designed 100-hryvnia banknote with a number of advanced international security features, including a transparent 'window' and an optically variable SPARK feature which changes color depending on the viewing angle.
The new note is the dominant yellow-olive color as with the previous version of the bill and is printed on paper substrate containing a watermark of Taras Shevchenko and electrotype 100. The obverse features a portrait of Ukrainian national poet Taras Shevchenko, a painter's palette and brushes as a SPARK patch, and prose from his poem "Shall we ever meet again..."("Чи ми ще зійдемося знову") written in 1838.