Article
60th Anniversary Ukrainians in New Zealand
Details

Published on

22 June 2010

Written by UPNS Admin
Hits:

7604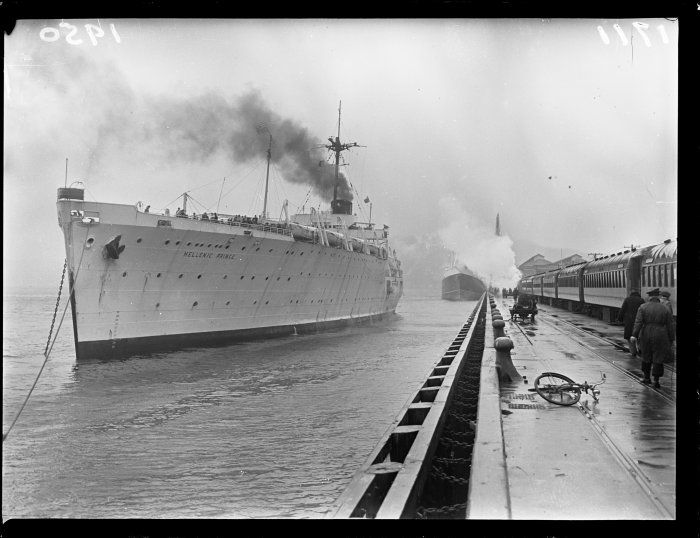 In 1949 approximately fifty Ukrainian displaced persons (DP) families chose to emigrate to New Zealand from war torn Europe rather than return back to the Ukrainian Soviet Socialist Republic. Of the 3,000 or so Ukrainian immigrants who came to New Zealand in the 1950's, only three original 1949 migrants remain in the Ukrainian community today.
The Hellenic Prince was bought by the Greek-British Yannoulatos Group of ship owners on the day Prince Charles was born and in whose honor she was renamed. She was then converted to a passenger vessel and in 1949 was chartered by the International Refugee Organization. The ship returned to Sydney on December 5, 1949 carrying 1,000 displaced persons. Hellenic Prince was finally scrapped at Hong Kong on August 12, 1954.
Full sheets of the NZD 0.50 stamps are still available for sale at NZD 50.00 per sheet. Please contact admin@upns.org for more details.
The image of the ship (taken by a reporter of "Evening Post" in 1950) was kindly given to the UANZ by the National Library of New Zealand.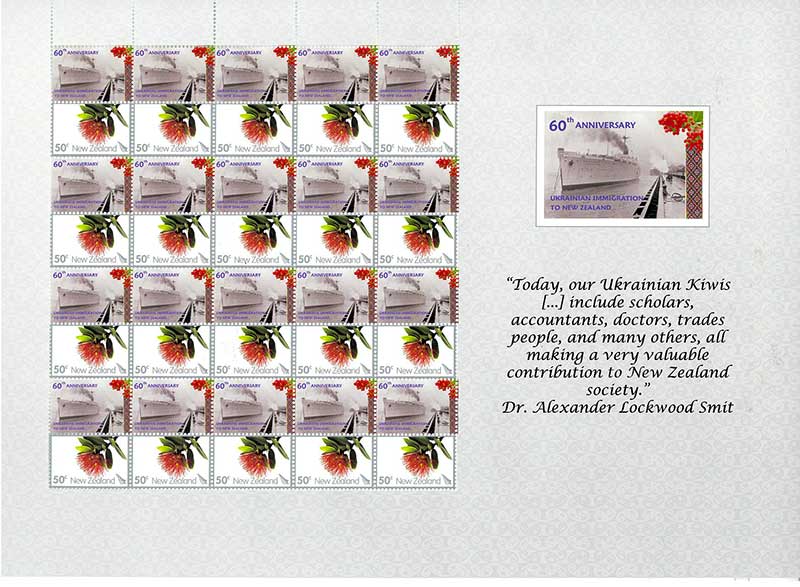 - - - - - - -
Випущено поштову марку, присвячену 60-й річниці української еміграції до Нової Зеландії.
Повідомляємо, що під егідою ОУНЗ випущено поштову марку, присвячену 60-й річниці української еміграції в Новій Зеландії. Дизайн марки базується на фото корабля "Hellenic Prince", зробленого у Веллінгтоні у 1950 році фотокореспондентом газети "Evening Post" (Фото ласкаво надане Національною Бібліотекою Нової Зеландії). Відомо, що саме цим кораблем до Нової Зеландії у 1949 році прибула частина перших українських емігрантів .
Марки випущено номінальною вартістю 50c та $2.00 аркушами по 20 марок у кожному. Загальний наклад - 840 марок. (40 аркушів з марками номінальною вартістю 50c та 2 аркуши - $2.00).